I Love You Symbols
You want to tell someone that you love them, so how can you symbolize this without actually saying it.
You can use one of these I love you symbols in a variety of ways to express to the person that you love them.
These I love You symbols have been around for a long time, their meaning is clear and can often enhance your desire to let the person know that you love them.
Chinese Symbol for "I Love You"
Japanese Symbol for "I Love You"

Heart Symbol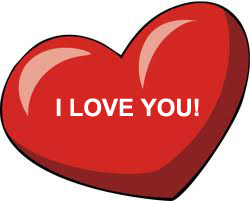 Many people all over the world use the heart symbol to tell people I Love You. This symbol is most widely used in North America.

Around Valentines Day, February 14, the heart symbol is used everywhere to convey the message "I Love You". You will find it on gift cards, in gift packaging, and the gifts themselves. Follow this link for more valentines day ideas
I Love You Sign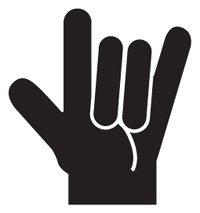 Not everyone knows it, but making this symbol with your hand means I love you.