Live Laugh Love Symbols
Live, Laugh, Love is a statement that symbolizes how someone should live their life in an ideal way.
Many people love to get Live, Laugh, Love tattoos on their bodies.
In this section we have included the Live, Laugh, Love, symbol in chinese, and in arabic.
So what are you waiting for, Live, Laugh, and Love!
Chinese Symbol for Live Laugh Love.

Chinese letters or logograms are very artistic in themselves and are a popular choice for tattoos.
Arabic Symbol Meaning Live Laugh Love.

Live Laugh and Love Banner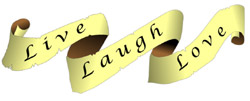 Live, Laugh, Love Colorful Image

Live, Laugh, Love Tattoo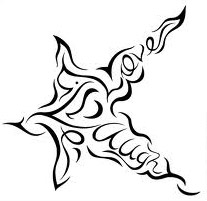 This is a very unusual tattoo, but if you look very closely you will be able to find the words Live Laugh Love incorporated into the design.
Tattoos are very popular at the moment. They are often made up of symbols that convey certain meanings that are important to the client.
This tattoo conveys an inspirational message to remind people to make the most out of life
Tattoo Symbolizing Live Laugh Love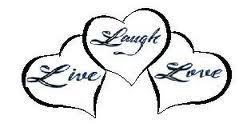 Live Laugh Love Quotes
Live life, Laugh a lot, Love forever
Live Well, Laugh Often, Love Much
Live Simply, Laugh Often, Love Deeply
Live Every Moment, Laugh Every Day, Love Beyond Words
Live life to the fullest, laugh as hard as you can, love as long as you live
Live
Life is not measured by the number of breaths we take but by the moments that take our breath away.
Laugh
A sense of humor can help you tolerate the unpleasant, cope with the unexpected and smile through the day.
Love
There is one happiness in life, to love and be loved.